Our hosts and guides showed us round the old town...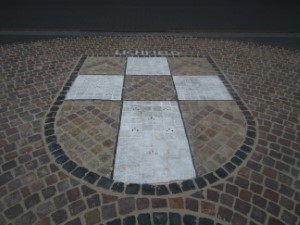 ...and pointed out the square, where Lichfield joins Ste Foy and Limburg as part of the Twinning Badge.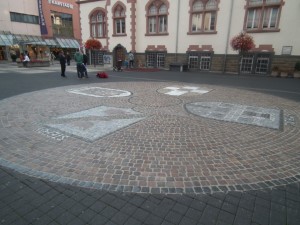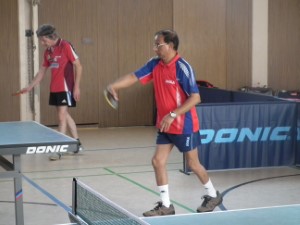 The table tennis competition was as usual, keenly fought, and enjoyed by all. Claire (in orange) was lent to Ste Foy as they were a player short and we had one more than needed in teams of two. And we also had two more of the Sykes family playing for us!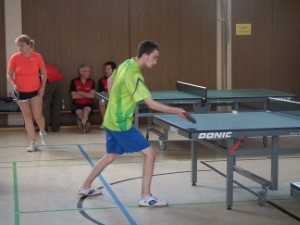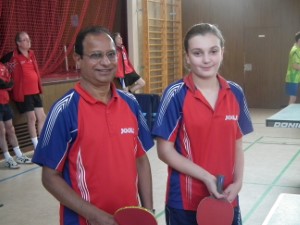 The Teams
Anand and Morgan
Martin and Steve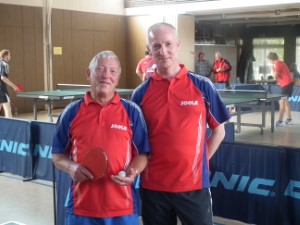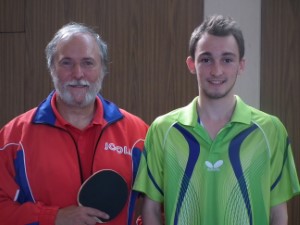 Dave and Cameron
Cyril and Di
And the full squad assembled (below)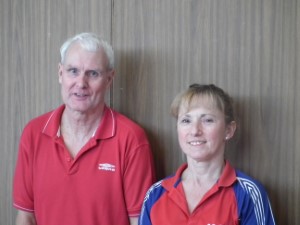 There were several presentations to the winning teams (we weren't amongst them though)
Friendship gifts were exchanged with Rene (Ste Foy - left) and Stefan (Limburg - right)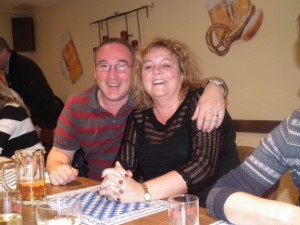 There followed a lunch where the teams
were able to mix in informal groups.
Which gave us all a chance to catch up with
friends and hosts from previous events.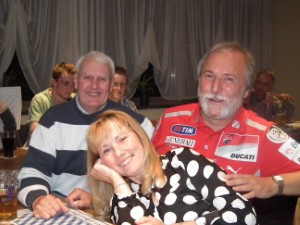 Finally, Sunday night was the official Twinning Gala event, with another chance to meet friends and watch the show.